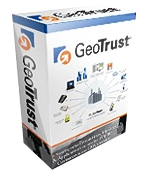 GeoTrust QuickSSL® Premium Certificates at Wholesale Prices
In2net is an authorized GeoTrust partner and can offer GeoTrust QuickSSL® Premium Certificates at wholesale prices. Sign up now for ONLY US$99 FOR ONE YEAR! (You save $50!)
Exclusive Features Only Available From In2net
With GeoTrust QuickSSL® Premium web server certificates, you can start conducting secure online transactions with confidence, quickly and cost effectively. By activating the browser's "LOCK" icon, QuickSSL Premium enables up to 256-bit encryption and assures online visitors that confidential information and transactions cannot be viewed, intercepted or altered. And because our authentication system is most advanced in the industry, your customers and trading partners can be sure that GeoTrust certificates are only issued to fully authorized recipients.
OTHER KEY FEATURES
Only US$99 for One Year!
Enables up to 256-bit SSL encryption
Includes a site seal that automatically identifies your site as authentic and validated by a trusted third-party.
FREE self-service reissues during validity period
Compatible with 99%+ of all browsers
Real-time, two-factor telephone authentication and ChoicePoint business registration
Competitive trade-in program
Multi-year certificates
Automatic renewal reminders and early renewal options
Customer support options
GeoTrust QuickSSL® Premium
with One Year Validity Period
US$99 $149 ($50 Off)
How To Order
Step 1: Buy Now via PayPal:
GeoTrust maintains compliance with WebTrust, a comprehensive third-party auditing process which signifies that GeoTrust meets with highest standards for issuing and managing digital certificates. GeoTrust also leverages the best possible physical infrastructure and network security to maintain customer accounts and certificate data.