In2net Network provides dedicated and reliable server hosting, based in beautiful Vancouver, BC, Canada.
In2net Network provides dedicated server hosting. Vancouver colocation and managed network services to small to medium-sized organizations. Leveraging a solid network infrastructure and proven technical team, we deliver cost-effective, flexible solutions that provide responsive and predictable levels of service for our clients' businesses.
Hundreds of companies in diverse industries rely on In2net Network to build, implement and manage their mission-critical systems. In2net Network is a trusted partner committed to ensuring the long-term success of our customers' business applications and technology strategies.
DEDICATED & COMMITTED
Company History
In2net Network began life in 1996 as a dial-up and data center service provider. Colocation was known as server parking at that time and shared hosting and dedicated was at its infancy at the time. In 1999 the dial-up business was sold so that the company could focus on data center services and networks. As customer demand for bandwidth and throughput grew, In2net Network focused on improving its network and data center infrastructure which allows it to deliver cost-efficient scalable network solutions to clients. With several large facility expansions along the way, In2net Network now owns and operates fully equipped state-of-the-art data centers.
In2net Network is a privately held and profitable company based in beautiful Vancouver, Canada.
Company Vision
In2net Network strives to deliver solid network services paired with exceptional customer services and support at competitive prices.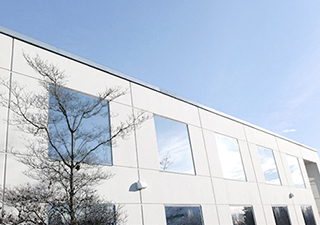 WE'VE GOT EVERYTHING YOU NEED
Key Features
Operates fully equipped and innovative data centers
Access data using highly scalable and adaptive solutions
Leading IT infrastructure provider in the industry
Commitment in providing personalized customer service
Competitive pricing serving businesses of all sizes
Over a decade of professional experience in network services
How can I contact you if I have a complaint and contact response times?
You can contact us by emailing [email protected].

We will respond to your email within 3 business days.

If we do not receive a response from you within 12 days, we will consider the issue to have been resolved. If you are not satisfied with the outcome of your complaint, you can escalate it by emailing any additional information to [email protected] again.